An exhilarating new website for Lightwater Valley!
Posted By:
Jasmine Horton | 1st July, 2022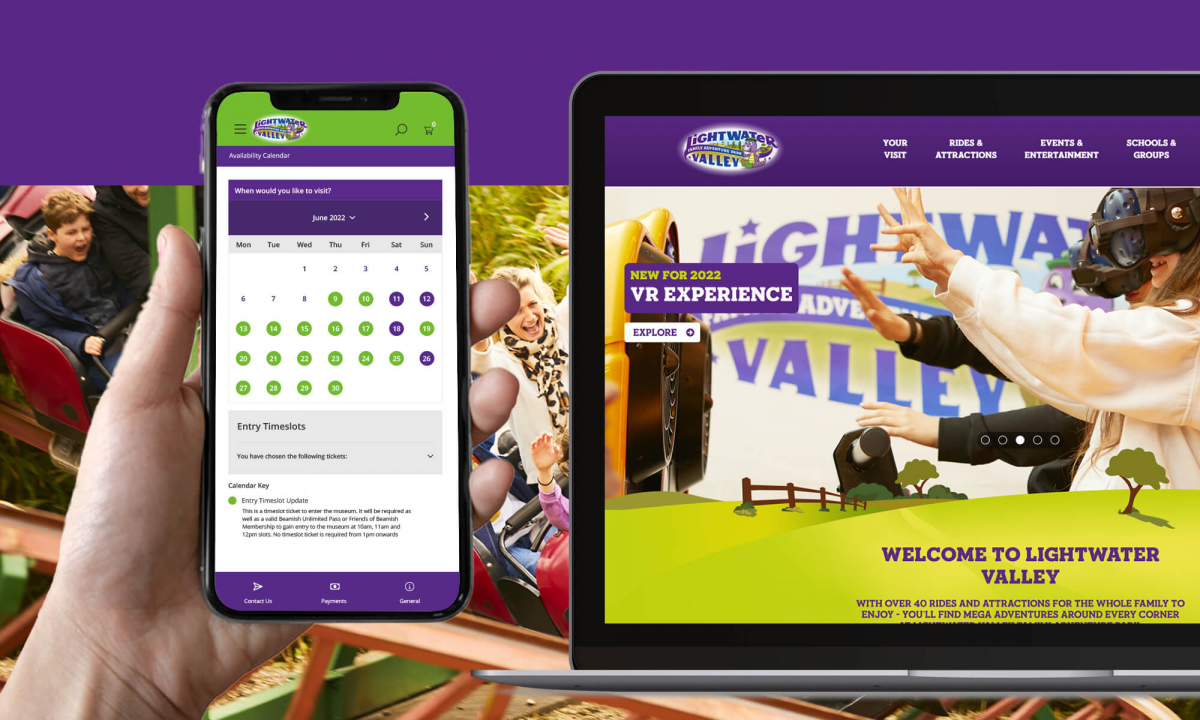 We love working with our clients to help them develop and grow their websites as their business progresses. Therefore, it was such a pleasure to help Lightwater Valley redesign their website to match the big changes they'd made to their branding.
Lightwater Valley recently launched new brand colours as well as Ebor, their resident friendly dragon. To help integrate their new branding across all of Lightwater Valley's online presence they required a significant redesign of their website.
With over 40 rides and attractions, Lightwater Valley aims to provide a wonderful day out for all of the family. Part of creating a great impression for any attraction or leisure business starts with the digital experience. With the new website, we introduced our latest calendar module to their Opening Times & Prices page to help them easily advertise the days they're open and any special events that are happening.
By reducing as much friction as possible it will help Lightwater Valley increase ticket conversions. A key question for many parents and carers who are looking to book is what they and their family can do when they get there. As we have recently talked about, an interactive park map is a very powerful tool for informing and educating potential visitors. We have included our interactive park map for Lightwater Valley within their new website.
An incredibly important consideration for any modern website is the mobile experience. With around 80% of their web traffic being mobile-only, it was important that the website redesign was 'mobile-first' and made sure the website provided the best possible experience and seamless booking journey for mobile users as it does for all other website visitors.
It was an exhilarating experience for us to help redesign and relaunch Lightwater Valley's new website. If you are looking to revamp your business' website, please get in touch today to find out how we can help you grow and develop your digital experiences.
---
OTHER NEWS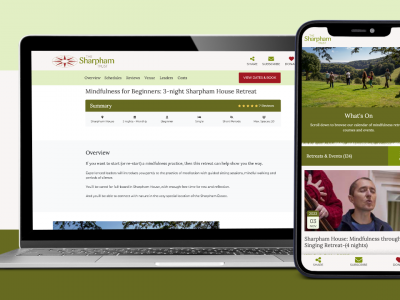 15
Aug
The Sharpham Trust stands as a prominent leader in the retreats sector, offering a diverse array of events aimed at...
09
Jan
In the fast-paced world of technology, where innovation is the heartbeat of progress, we recognise the immense potential it holds...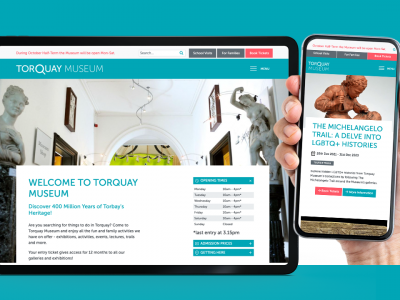 10
Nov
Torquay Museum, a valued client of Website Vision, embarked on an exciting rebranding journey.