Exhibiting A New Website with Torquay Museum
Posted By:
Website Vision | 10th November, 2022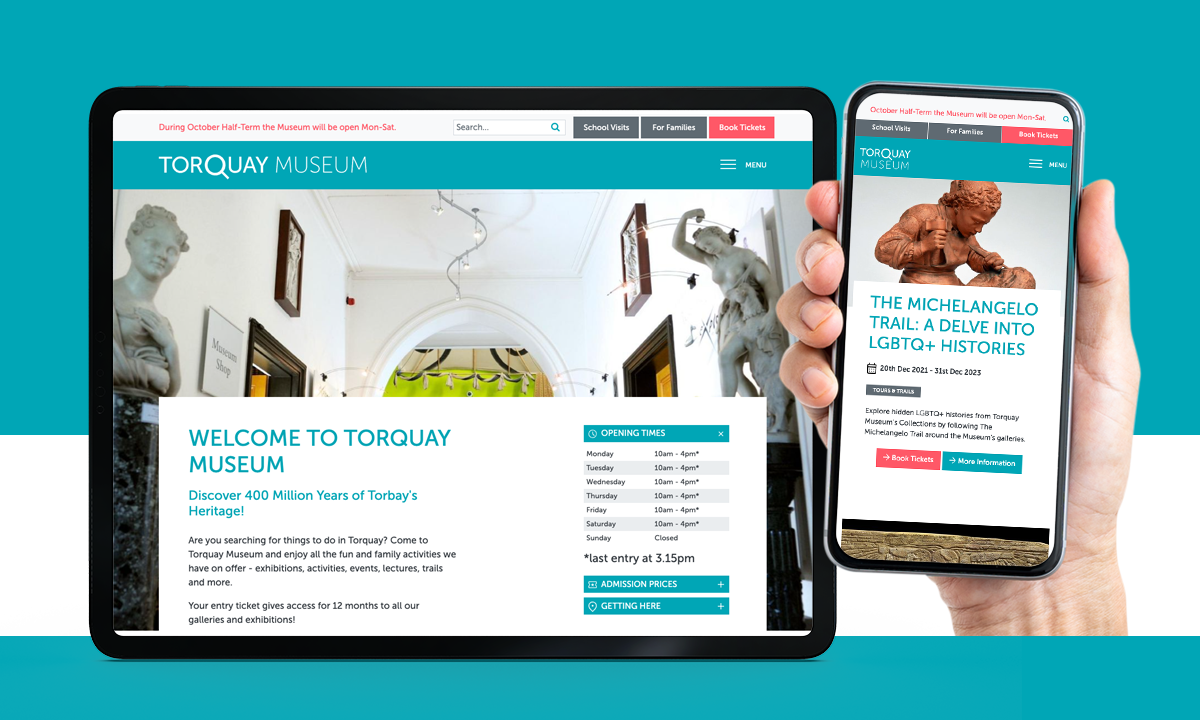 Torquay Museum, a valued client of Website Vision, embarked on an exciting rebranding journey. Naturally, Website Vision was eager to step in and help create a brand-new website that would reflect the museum's fresh identity. Leveraging our expertise in the leisure and tourism industry, we were confident in our ability to meet their specific requirements and offer insightful knowledge about the ever-evolving world of customer experience.
In our collaborative discussions with the museum, we recognized the paramount importance of establishing a captivating online presence that would immerse visitors in the essence of the museum. Key objectives included utilizing videos, imagery, and social media to engage with their audience, providing educational resources, and crafting a digital experience around their extensive collection.
Behind the scenes, Torquay Museum desired a Content Management System (CMS) with enhanced features and user-friendly accessibility, empowering their team to independently make updates and amendments. This project offered the perfect opportunity to revamp their back-office infrastructure, delivering the latest CMS version and tailored modules to facilitate seamless updates.
From a developmental perspective, our team faced the challenge of creating a robust infrastructure that could efficiently manage the vast amount of information stored in the back office while ensuring a seamless online experience for visitors. With a treasure trove of data residing in various databases, our scoping process focused on how to store and present this information without compromising page speed and customer satisfaction.
With these considerations in mind, our primary goal was to deliver a sleek, user-friendly website that truly captured the essence of Torquay Museum's design and brand guidelines. Our design and development team meticulously crafted an efficient sitemap, the bedrock of any successful website.
The rest of the project naturally fell into place, resulting in a design concept that brings the in-person museum experience to life for online visitors.
---
OTHER NEWS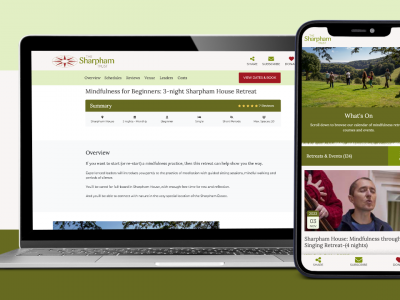 15
Aug
The Sharpham Trust stands as a prominent leader in the retreats sector, offering a diverse array of events aimed at...
09
Jan
In the fast-paced world of technology, where innovation is the heartbeat of progress, we recognise the immense potential it holds...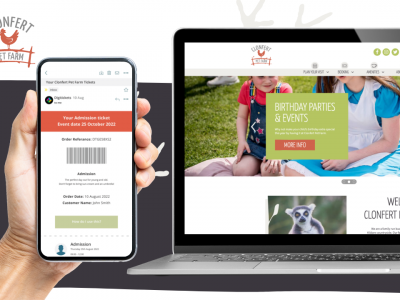 31
Aug
Working primarily with businesses in the leisure and tourism industry, we know the importance of prioritising ticket conversions.