Perfecting the website and ticketing journey for Clonfert Pet Farm
Posted By:
Jasmine Horton | 31st August, 2022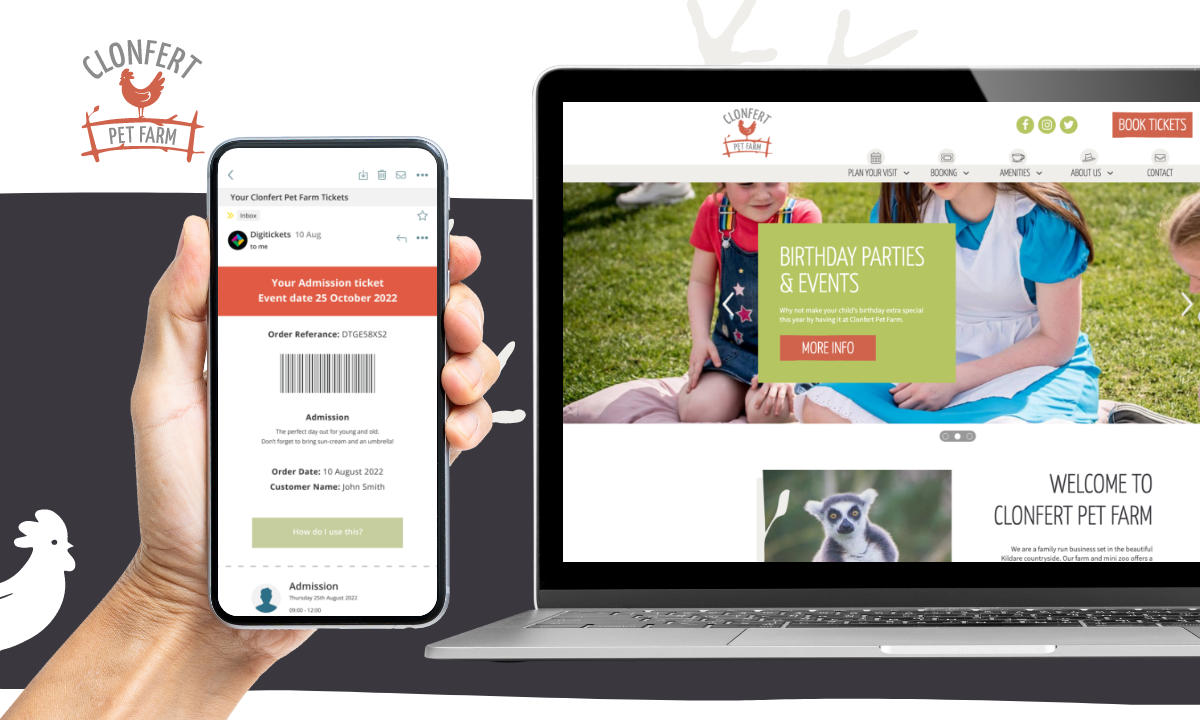 clonfert pet farm header
Working primarily with businesses in the leisure and tourism industry, we know the importance of prioritising ticket conversions. When it comes to the hierarchy of actions businesses want their website visitors to take, buying tickets is number one.
Clonfert Pet Farm reached out to Website Vision and DigiTickets as they wanted to take the next step in their business. They wanted to have a brand new website and offer online ticketing. Most importantly, they wanted the website and the ticket platform to work together to provide a frictionless booking process.
As Clonfert Pet Farm has developed it has welcomed more and more animals, as well as offering a coffee shop, play areas, and so much more! Therefore, it was important that what we provided was going to be flexible and can scale and grow as the business continues its ascent.
When it came to planning for and designing the website, there were a few key points we knew we needed to address. Firstly, the website needed to make it as easy as possible for people to book tickets. Secondly, it needed to inform people about the farm and why they should go. Finally, the new website needed to help people understand when they can go and what they will see on the day.
Tackling all of the key points simply came down to providing a well-designed website. A site that focuses on the user experience is always a successful and impactful one. Clear call-to-action buttons for bookings helped provide an easy ticket journey. A simple, but effective navigation has made it easy for people to find what they want to know about the farm. With the integration of our new calendar module, we were able to make it really straightforward for people to know when to book.
The other key aspect of the overall project was to provide online ticket booking. By working with Website Vision, you get so much more than just a website. As part of the broader business, we have solutions for online ticketing, shift management, payment services, and much more. By choosing to work with us, Clonfert Pet Farm got access to not just a brand-new website, but also an industry-leading ticketing solution.
It was such a pleasure to help Clonfert Pet Farm get an eye-catching new website. We were just one part of the broader project with DigiTickets that has allowed us to help the farm take another big step forwards.
---
OTHER NEWS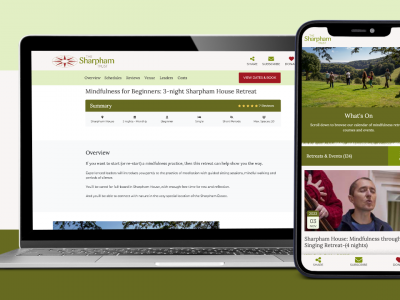 15
Aug
The Sharpham Trust stands as a prominent leader in the retreats sector, offering a diverse array of events aimed at...
09
Jan
In the fast-paced world of technology, where innovation is the heartbeat of progress, we recognise the immense potential it holds...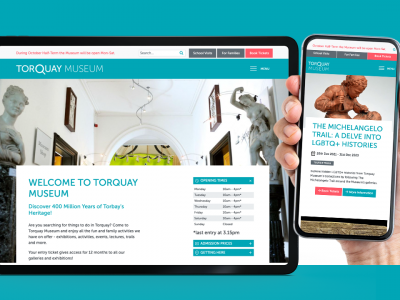 10
Nov
Torquay Museum, a valued client of Website Vision, embarked on an exciting rebranding journey.