Improving the ticketing booking journey
Posted By:
Jasmine Horton | 23rd March, 2022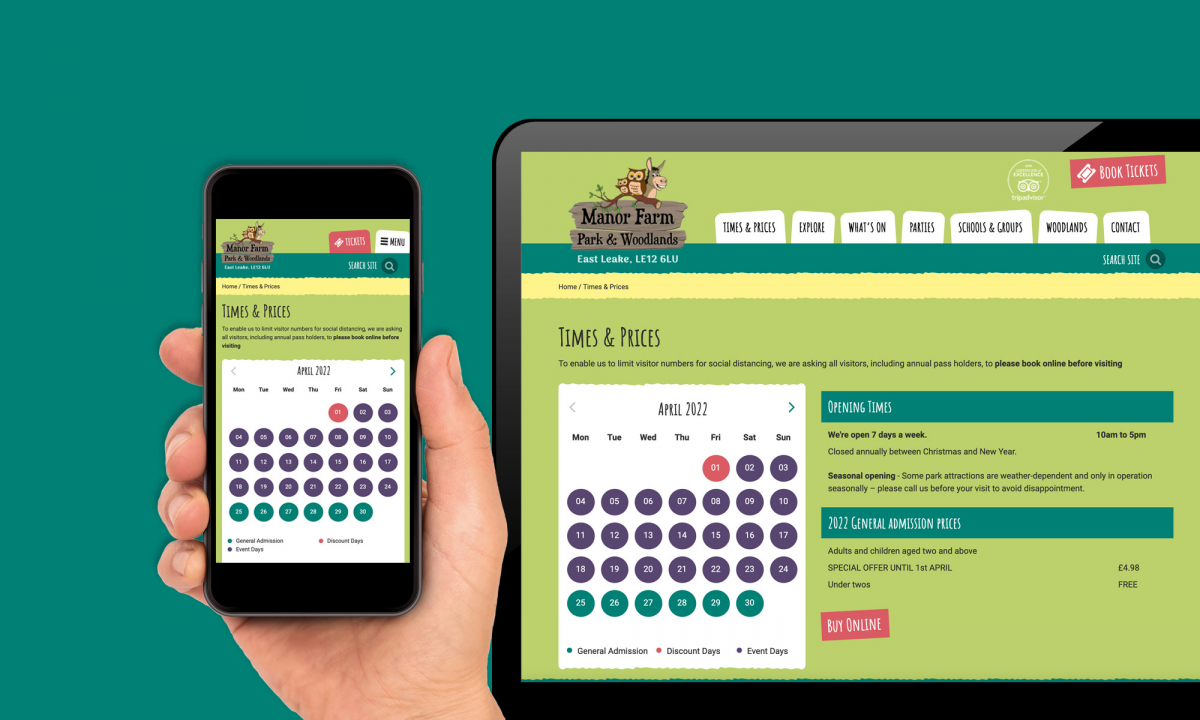 This week, we were really pleased to launch a brand new calendar for Manor Farm Park & Woodlands.
We are always really keen to support our clients and to allow them to provide the best possible customer service for their events and attractions. Manor Farm reached out to us because they wanted to make it even easier for customers to find out when special events are happening each day and make sure they book a ticket before they sell out!
Another common issue customers of Manor Farm were facing was them booking general admissions tickets only to find out when they turned up there was a special event happening that day that they were unaware of.
The new calendar we have implemented for Manor Farm helps streamline and focus the ticket booking process from their website. Now, customers first visit the calendar, see what is happening on any given day and click through from the calendar. If there is a special event that day, the customer has to first find out more about the event before moving on to DigiTickets to book their tickets.
Another key consideration for the usability of the new calendar was that it must be really easy to use on touchscreen devices. As with all websites, Manor Farm has over 80% of traffic from smartphones, so the mobile experience was key when designing the calendar.
The staff at Manor Farm are delighted with the new calendar. They feel it is the perfect solution for them and their customers, with all of their needs addressed. We look forward to seeing a big increase in ticket sales and many happy, returning visitors to the farm.
You can test out the new calendar on Manor Farm's website. While you're there, why not book tickets and go along for a lovely day out with the family!
If you are looking to improve customer ticket booking, get in touch with us to find out how we can provide the best solution for you and your business.
---
OTHER NEWS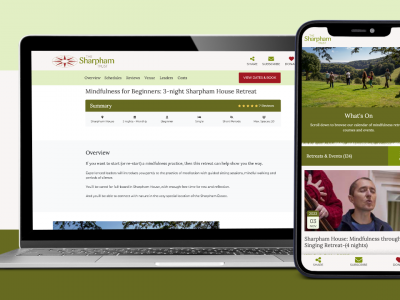 15
Aug
The Sharpham Trust stands as a prominent leader in the retreats sector, offering a diverse array of events aimed at...
09
Jan
In the fast-paced world of technology, where innovation is the heartbeat of progress, we recognise the immense potential it holds...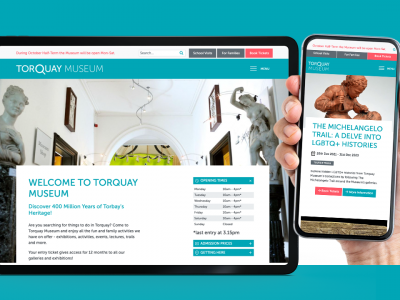 10
Nov
Torquay Museum, a valued client of Website Vision, embarked on an exciting rebranding journey.