Launching Swanage Railway's new website
Posted By:
Website Vision | 28th September, 2020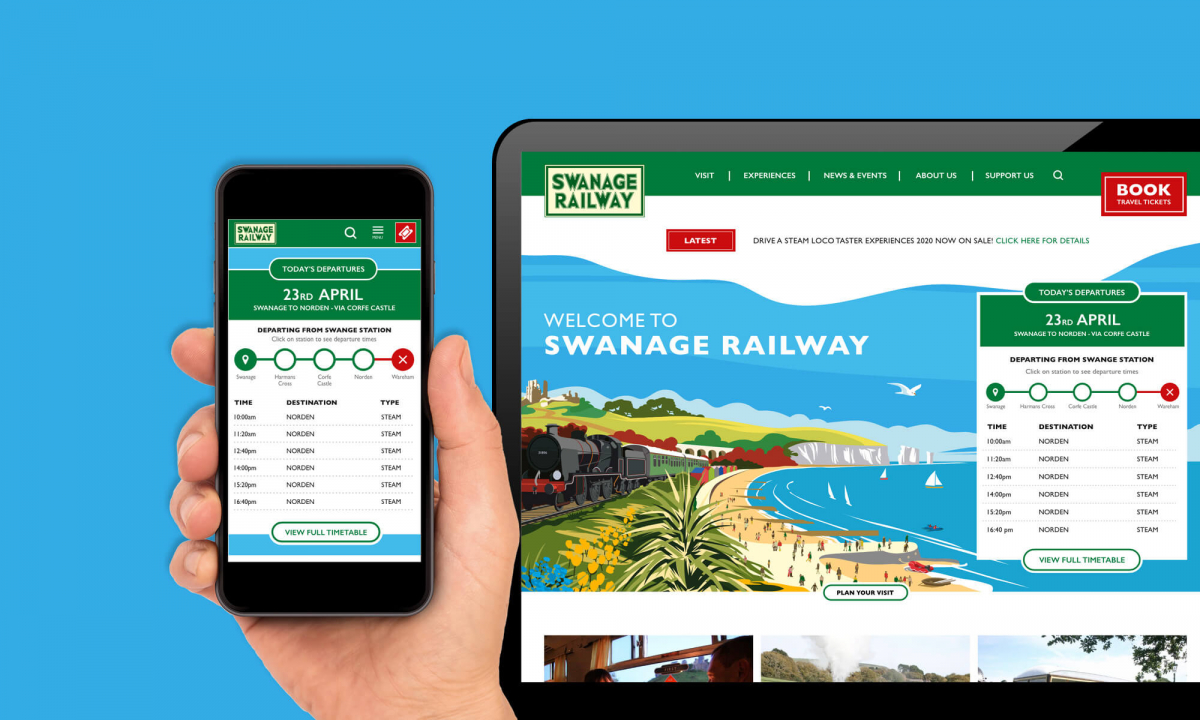 Swanage Railway's new website has gone live this week! We created the previous website back in 2014 so it was time for an update to improve its usability in line with changes to the railway.
Located in the Isle of Purbeck, Swanage Railway was originally a British Rail line which was closed in 1972. Since 1976 volunteers have been steadfastly working to rebuild the line, allowing visitors to enjoy a day out discovering the stunning surrounding scenery by rail.
With a need for a clearer customer journey being exacerbated by the COVID-19 pandemic, we worked closely with the railway to clearly display timetables and running times in order to give customers the information they needed and to boost ticket conversion rates. Introducing a fully customisable timetable module, with the ability to display and highlight regular trains, special events, and, crucially, departures for the current day, we're excited to see the railway reaping the benefits in order to attract as wide an audience as possible.
To find out more about the customisation which we put in place, check out our case study, or jump straight to the railway's website to see it for yourself!
---
OTHER NEWS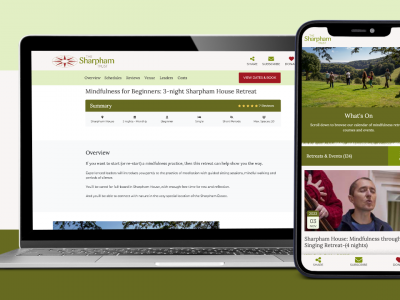 15
Aug
The Sharpham Trust stands as a prominent leader in the retreats sector, offering a diverse array of events aimed at...
09
Jan
In the fast-paced world of technology, where innovation is the heartbeat of progress, we recognise the immense potential it holds...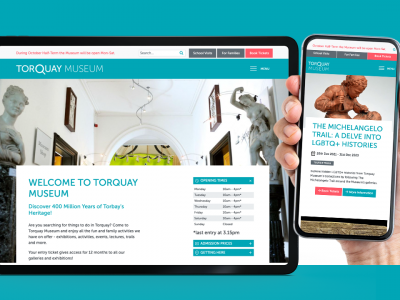 10
Nov
Torquay Museum, a valued client of Website Vision, embarked on an exciting rebranding journey.