Off to the movies with Tulleys Farm
Posted By:
Jasmine Horton | 15th July, 2020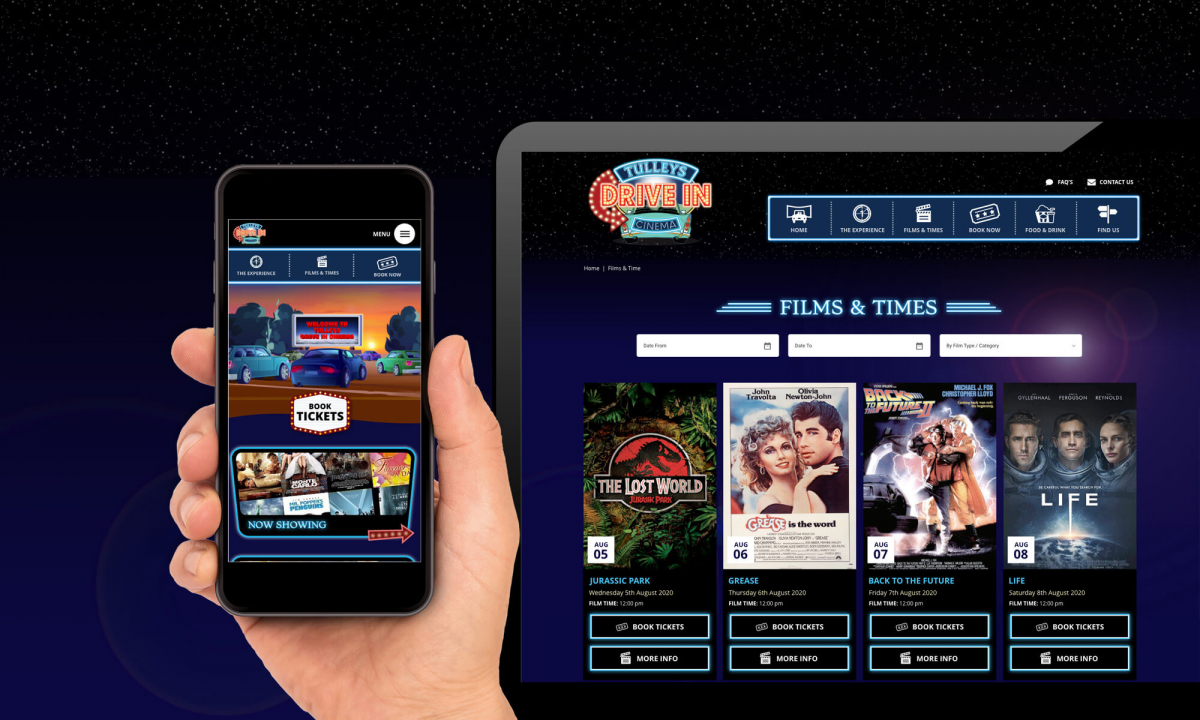 The website for Tulleys Farm's temporary Drive-In Cinema went live today, and not a moment too soon – they're opening for the first time this weekend!
As with most businesses, Tulleys were hit badly by COVID-19 and the resulting lockdown. With their farm park forced to close, wiping out their main summer income, they began to look at other revenue options. Putting the famous Tulleys entrepreneurial spirit to work they quickly came up with a range of different options though, looking at the challenges which people were struggling with and working to resolve them in as safe and fun a way as possible.
Their first solution was the creation of the drive-through farm shop. Allowing customers to order, pay for, and collect their food shop without leaving the safety of their cars proved exceptionally popular, but the team didn't stop there. With the farm shop process running smoothly they turned their attention to the creation of a 2 screen Drive-In Cinema, transforming their existing car park into a 50s style attraction to allow households to have a great night out while still staying safe.
The only problem remaining was the timing – to get their new venture to the public and relieve the boredom of lockdown as quickly as possible the Tulleys team set out to show the first films in under a month from inception.
That's where we came in, without time to spare! For the plan to work it was essential that customers were able to book online in advance to manage capacities at each showing, so we quickly got to work creating a website to explain the set-up, advertise the various films on offer, and generally provide any information which visitors might be looking for. We worked closely with the team at Tulleys to make sure that the website was suited to the experience they were looking to create, and to make the customer journey as smooth as possible. Displaying the film pricing, descriptions, and dates clearly was especially key to this, as was linking directly from the film listing on the website to the relevant ticketing page, to create a seamless transition from browsing to booking.
It was a frantic few weeks, but we're proud to launch the finished website today and are excited to see spaces already filling quickly. Despite challenging times, the Tulleys brand is still going from strength to strength and we're looking forward to seeing the next thing they come up with!
---
OTHER NEWS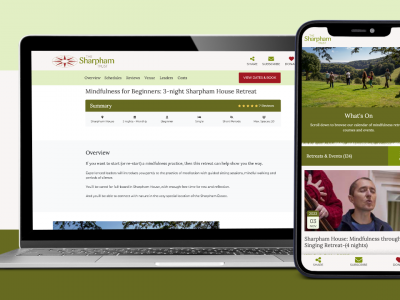 15
Aug
The Sharpham Trust stands as a prominent leader in the retreats sector, offering a diverse array of events aimed at...
09
Jan
In the fast-paced world of technology, where innovation is the heartbeat of progress, we recognise the immense potential it holds...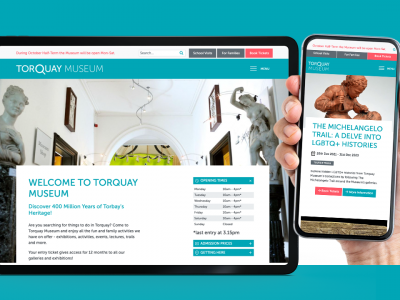 10
Nov
Torquay Museum, a valued client of Website Vision, embarked on an exciting rebranding journey.