Refreshing the Just Lodge Holidays online directory
Posted By:
Website Vision | 30th October, 2020
We're delighted to have launched a 4th website for Bruton Solutions, this time bringing a fresh new interface to their Just Lodge Holidays site.
As the largest online directory for self-catering holiday lodges and log cabins, Just Lodge Holidays relies on its website to engage with customers and to help them to find their perfect holiday destination. Having provided their existing website we were able to work with them to update it, bringing in new technologies while retaining existing strengths.
As the existing website aged we saw a gradual reduction in traffic and revenue, so it was important to analyse the reasons for this and to create a new site to tackle them. Rebuilding the website on a Mobile-First basis to cater to higher than ever levels of mobile traffic and optimising the ability to find either inspiration or specific destinations was key, as was allowing the client to customise the search functionality on the website in order to continually update and tailor it to their customer base.
With the new website already outperforming its predecessor, we're excited to help it go from strength to strength and to continue working with Bruton Solutions going forwards!
---
OTHER NEWS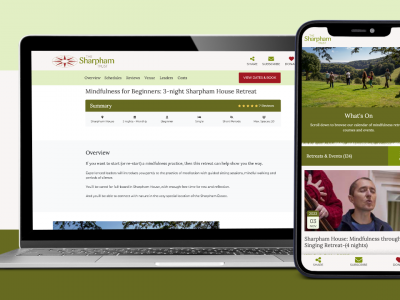 15
Aug
The Sharpham Trust stands as a prominent leader in the retreats sector, offering a diverse array of events aimed at...
09
Jan
In the fast-paced world of technology, where innovation is the heartbeat of progress, we recognise the immense potential it holds...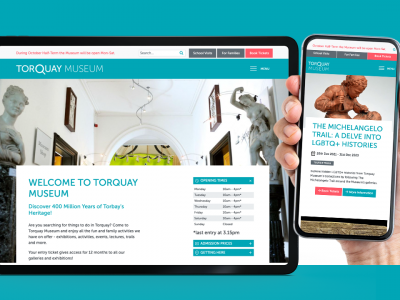 10
Nov
Torquay Museum, a valued client of Website Vision, embarked on an exciting rebranding journey.